Stir Plates
Our Black MAXX Stir Plates have been in continuous production for well over 10 years, and during that time the product has gone through quite an evolution. We started with a PWM speed controller board built by hand and now that same basic controller design is made from modern Surface Mount components. Unlike the older versions, our current Black MAXX Stir Plates support high and low speed ranges.
A while ago a customer wanted us to build a stir plate he could pour water samples into, including mud from the bottom of streams he was sampling, so we did. And here's the video we produced to prove our product could do the job. We started with a flask with 1400 ml of red dyed water then we slowly poured an entire 16 ounce (473 ml) bottle of Karo Syrup into the flask. The only impact was the higher density quieted down the stir bar a little. The Black MAXX stir plate speed never changed.
Our current US version is two speed plus it's powered by a DVE UL Listed 77.75% efficiency rated power supply while the international version is powered by a Energy Efficiency Level VI Power Supply with adapters to support power mains connections in the UK, US, AU/NZ, EU and CC .
All of our Black MAXX Stir Plates ship with the correct size stir bar, a keeper magnet to hold your stir bar in place while pouring out your wort, power supply and instruction sheet – printed in English only.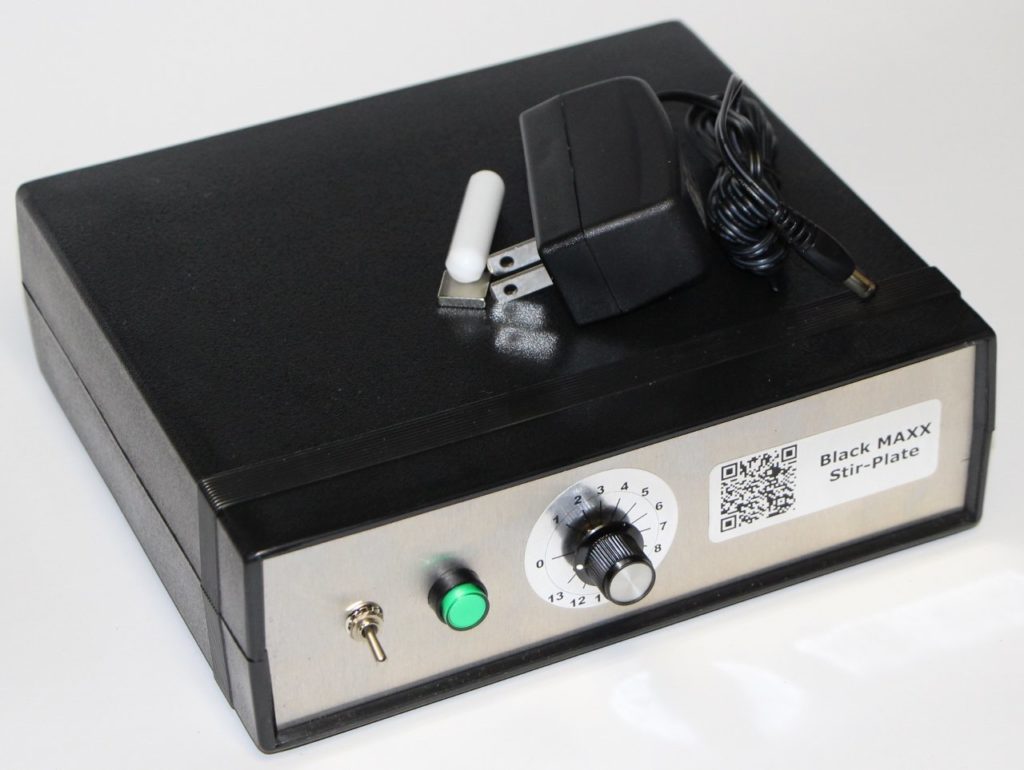 Buy directly from Us – Shipping Included
Or Buy from Amazon
| | |
| --- | --- |
| Black MAXX | MAXX International |
| | |